About the Awards
The Sir Julius Vogel awards recognise excellence in Science Fiction, Fantasy, or Horror works created by New Zealanders and New Zealand residents.
The Sir Julius Vogel awards are fan voted for various endeavours in the Science Fiction, Fantasy or Horror fields. Professional nominations can be for novels, short stories, art and others. Fan nominations can be for fanzine, writing, art, Services to Fandom, Services to Science Fiction and more.
Voting on the Sir Julius Vogel Awards takes place before and at the National Science Fiction convention each year. You are eligible to vote if you are a member of SFFANZ, OR a member of the National Science Fiction convention that year. You are only entitled to one vote, even if you belong to both.
About the Name
Sir Julius Vogel was a Prime Minister of New Zealand, and wrote in 1889 what was probably the first full length Science Fiction novel by a New Zealander, Anno Domini 2000 – A Woman's Destiny.
This book was strongly centred around New Zealand, and was a utopian view of the future in which women would hold many positions of authority. "Predictions" which have come true…
At OdysseyCon in 2001, the proposal was made to have the fan awards called the Sir Julius Vogel Awards. The vote by the fans was near unanimous in favour of the name.
Nominations and Voting
Nominations open each year, for the previous years works, and are open for at least 3 months. Anyone can make a nomination, and it is free. SFFANZ members nominations count as two nominations for the purpose of deciding finalists.
As soon as possible after nominations close, the short list of finalists is released. Where publishers and copyright owners allow, we compile a Voter Packet for eligible voters to download.
Eligible voters are members of that years National Science Fiction convention, or members of SFFANZ. All votes, regardless of membership, are worth one vote.
Voting takes place online via a PDF form that is emailed back to the administrators, or in person at the National Science Fiction Convention.
Past SJV Awards
2023 – 2022 – 2021 -2020 -2019 -2018 -2017 -2016 -2015 -2014 -2013 -2012 -2011 -2010 -2009 -2008 -2007 -2006 -2005 -2004 -2003 -2002
The Trophy
Each winner will receive a trophy with their name, the year and the award type.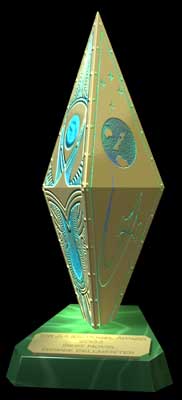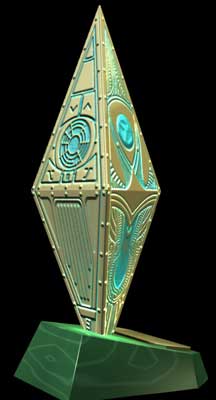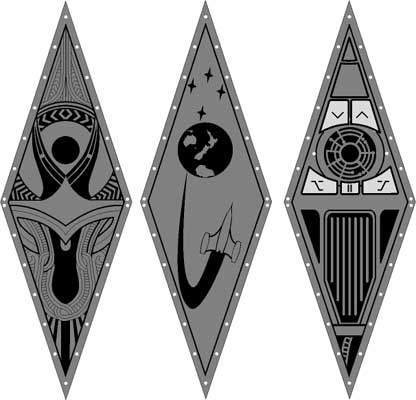 The Sir Julius Vogel trophies were made with the generous support of Weta Workshop.
Thanks to Creative New Zealand, Brownstone Design, Te Papa and Te Maori for their input on this design.
Medallions
We have created some medallions for use of winners and finalists of the Sir Julius Vogel Awards. These can ONLY be used in association with Finalist or Winners works. We will shortly have guidelines for usage. In the mean time, here are the two medallions.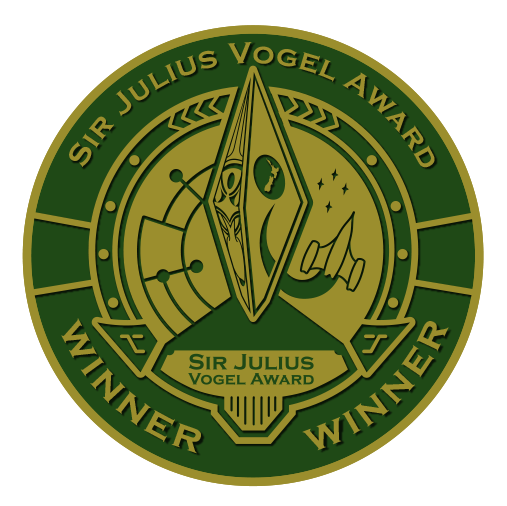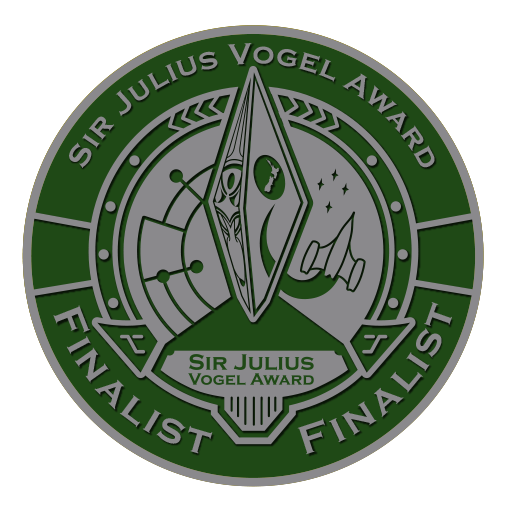 Thanks to Sally McLennan and Joel Liochan for their help in creating these.